Seaside Cinema A Resounding Success
Last Saturday (17th January), hundreds of people visited our community to enjoy the 'Seaside Cinema' – a free event. Children and adults alike – local to the area and holiday makers – enjoyed a screening of Mr Popper's Penguins, an admired American comedy starring Jim Carrey.
The event was used as an opportunity to involve and support local associations, the Tomakin Community Association (TCA) and Tomakin Fishing Club, as well as local charity, the Salvation Army.
A big hit with all the guests, the TCA sold popcorn in paper cones from a tradition popcorn machine, raising an impressive $222 for the association. In addition, the Tomakin Fishing Club catered a delicious BBQ, with all profitable proceeds donated to the organisation. With the Salvation Army collecting gold coin donations for parking, which resulted in $152 raised for the charity.
Phil Boneham, President of the Tomakin Fishing Club, said, "We would like to thank Walker for the opportunity of running the BBQ. The Fishing Club raised in excess of $400 on the night, with the sale of sausage sandwiches, gourmet hotdogs, and drinks. The evening was a great success with lots of families attending from along the coast. The organisation of the event is a credit to all involved. I would like to thank the Fishing Clubs Committee for their tremendous effort in ensuring cinema goers were well fed. After the movie there were many positive comments from kids, and adults and we are looking forward to any future events."
To demonstrate our ongoing commitment to the community, we donated a cheque for $2,500 to the TCA for the purchase of a new outdoor bench. It will be located in the car park – a much loved and well used area by local residents.
Debbie Campion, President of the Tomakin Community Association said, "Feedback from those who attended said it was a great success! The beach balls provided in the show bags were a great hit with the children. It was fantastic to see so many families attending and to see happy smiling faces. Without a doubt everybody thoroughly enjoyed the evening. The Association was invited to sell popcorn on the night and despite the long queues, sold an amazing 111 bags. The money raised will go a long way to support the continuation of community projects in Tomakin.
"This type of event not only helps to bring our community together, but raises the profile of Tomakin, the Association, and the Estate. The Association would welcome the opportunity to participate in any future activities along similar lines."
We held a competition on the night, with all attending guests able to enter a prize draw to win an iPad Air. This was in order to encourage guests to engage with the new Reflections Barlings Beach Facebook page. Guests were asked to 'like' the page, share photos and post comments for the chance to win. The winner, Leah Brinkley, was announced on the Facebook page on Thursday 22.
"We would like to congratulate Leah for winning the iPad and thank her and other guests for engaging with our newly launched Reflections Barlings Beach community Facebook page," said, Chad Walker, Director of Master Planned Communities. "The event was an enormous success and Walker Corporation was pleased that the wider community and families on holiday were able to join in the fun."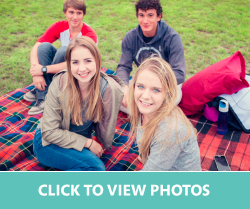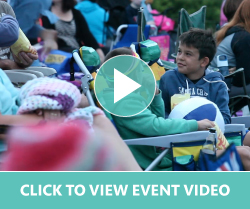 Back to Articles